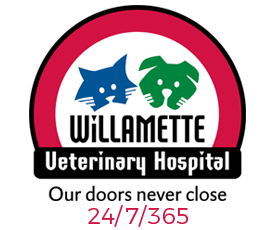 Dr. Corinne Weston grew up in Tustin, California and earned their undergraduate degree in Animal Sciences from Cal Poly Pomona. They moved to Portland, Oregon in 2016 where they were accepted to Oregon State University College of Veterinary Medicine. While earning their veterinary degree, Corinne worked at Willamette Veterinary Hospital as a veterinary nurse. Dr….
Call us to schedule an appointment

Meet with a doctor for an initial exam.

Put a plan together for your pet.